Gourmet Specialty Imports is proudly a family-owned and operated business, in which the Rosenthals have made specialty produce their passion for four generations.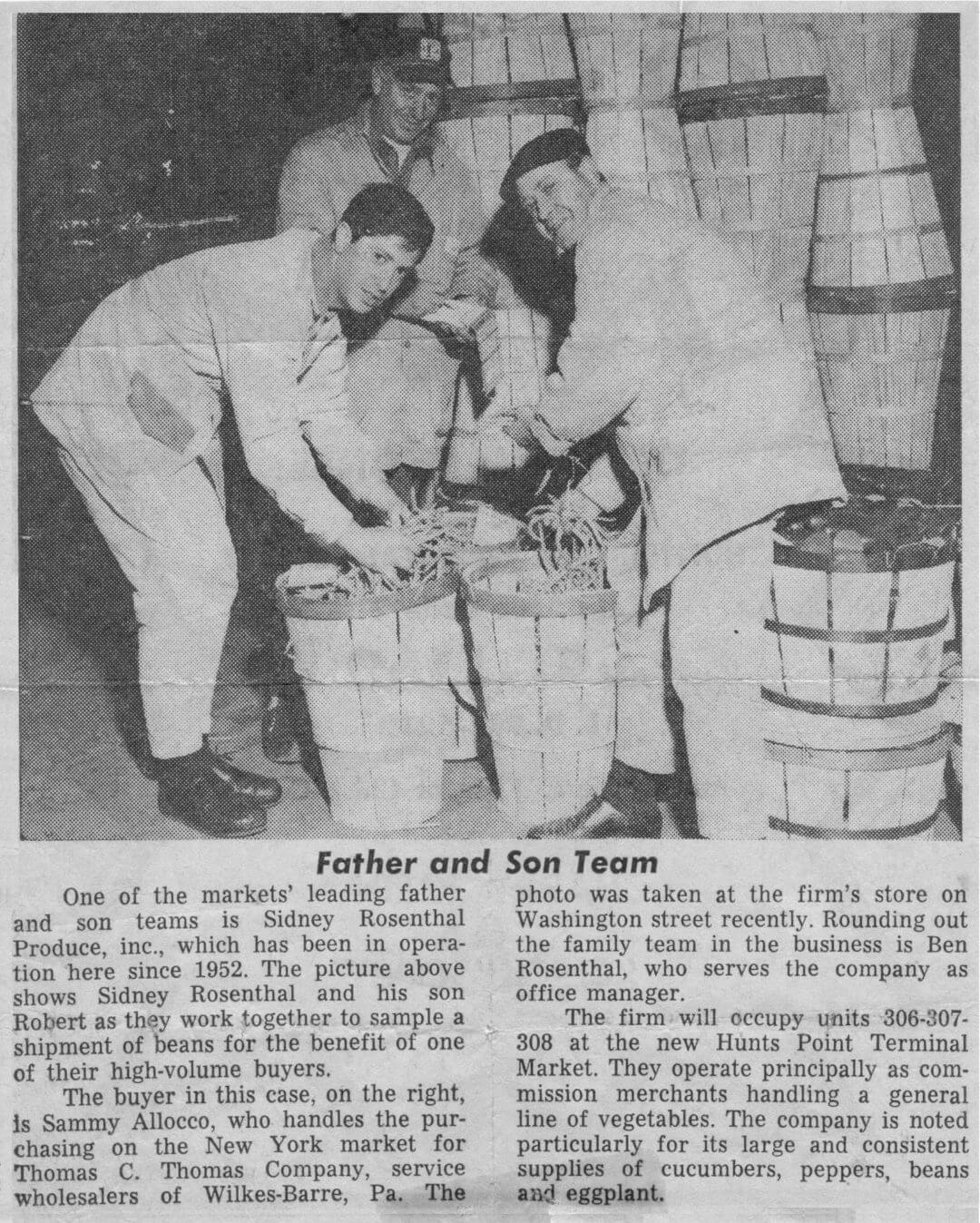 My father Robert "Rocky" Rosenthal founded Gourmet Specialty Imports more than 30 years ago after working with my grandfather Sidney "Shimmy" Rosenthal in the family business at the famed Washington Street Market in Manhattan and later at the Hunts Point Produce Market in the Bronx. That's my dad (left) and grandfather (middle) in the newspaper photo, and yes, it seems like everyone had a nickname back in the day.
Building his brand as the Grande Gourmet, my dad specialized in fresh and peeled shallots. We never worked together in the business, as I had opted for warmer weather in Florida and working the local produce markets there. Unfortunately, we lost my dad in 2001 and Gourmet Specialty Imports has been my passion ever since.
We have changed and grown quite a bit since then and I know my dad would be proud of where we are today, completely modernizing the business and now handling a variety of the finest specialty imports sourced from the best growers in the world.
One thing that has not changed over the years is the Grande Gourmet brand. That's my dad's handwriting on the label and as you might imagine it's a family legacy that we uphold with every package we prepare.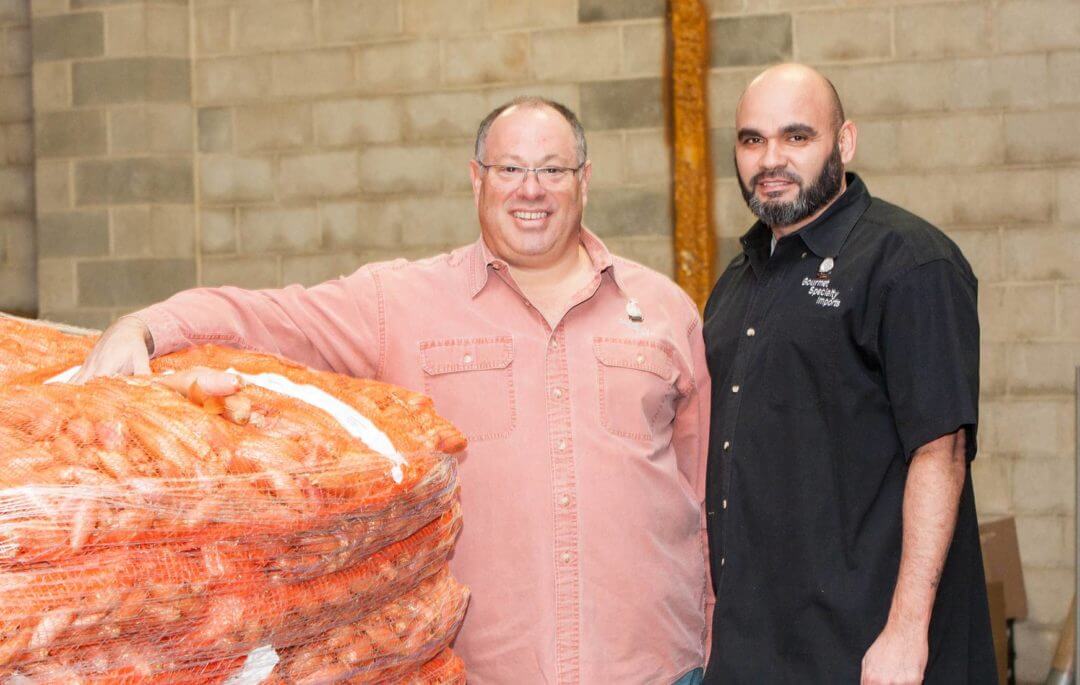 Today, General Manager Kenny Sanchez and I proudly carry that legacy forward. Gourmet Specialty Imports and the Grande Gourmet brand get our full attention every day. Our staff of onion specialists is the best in the business and together our goal and mission is one in the same—being Your Specialty Onion Source.
Thank you to every customer my family has had the pleasure to serve all these years, and to all those customers we will delight in the future.
Cary Rosenthal, President