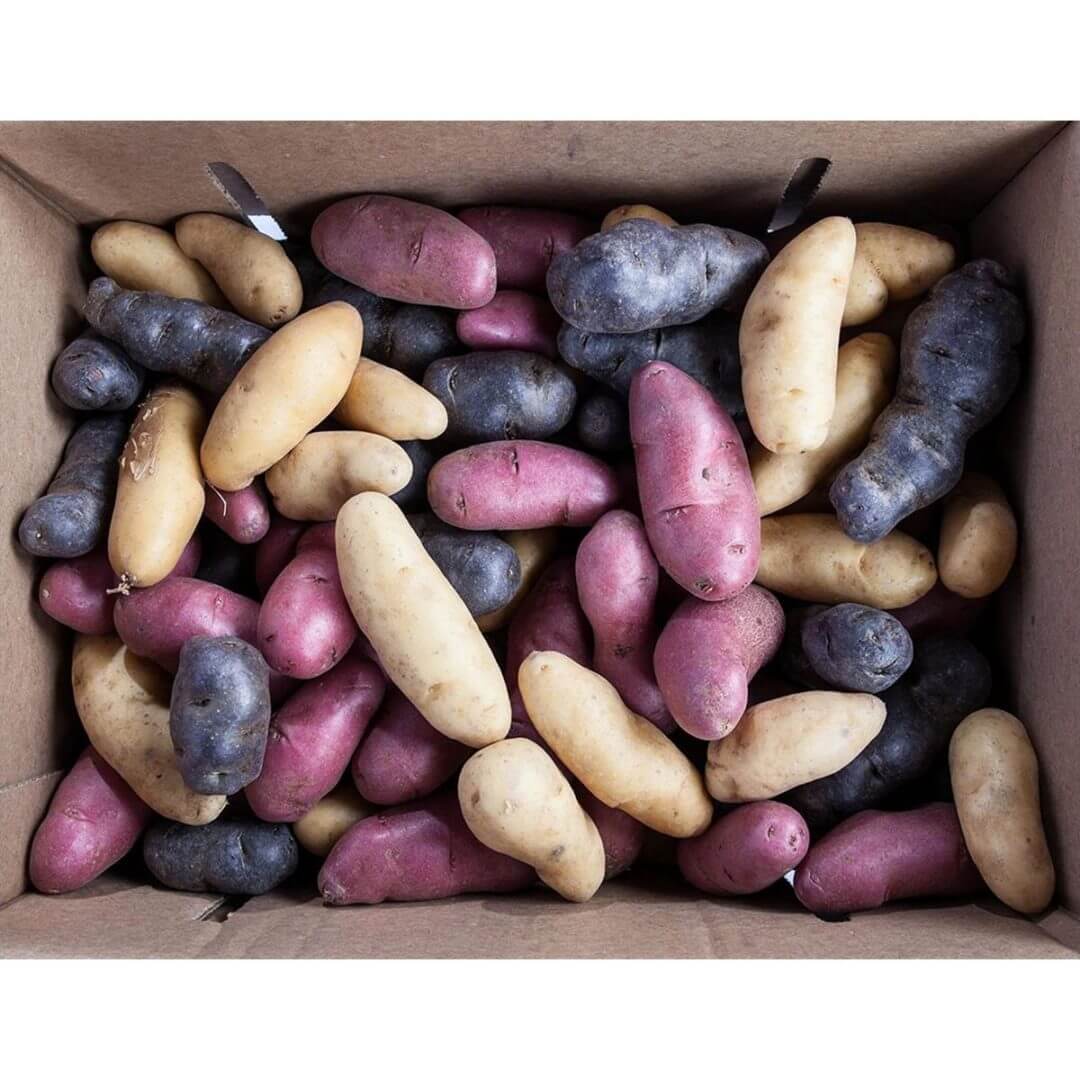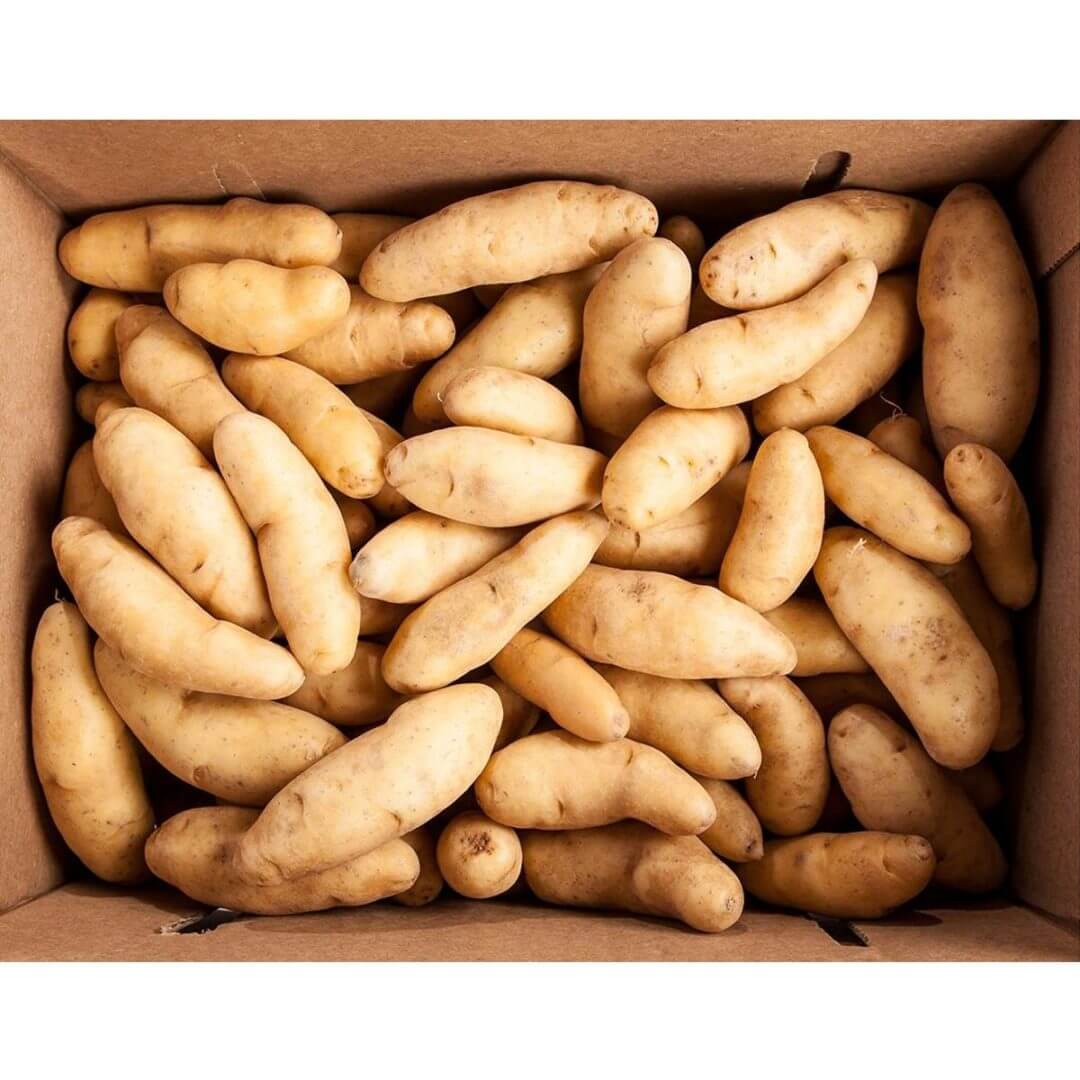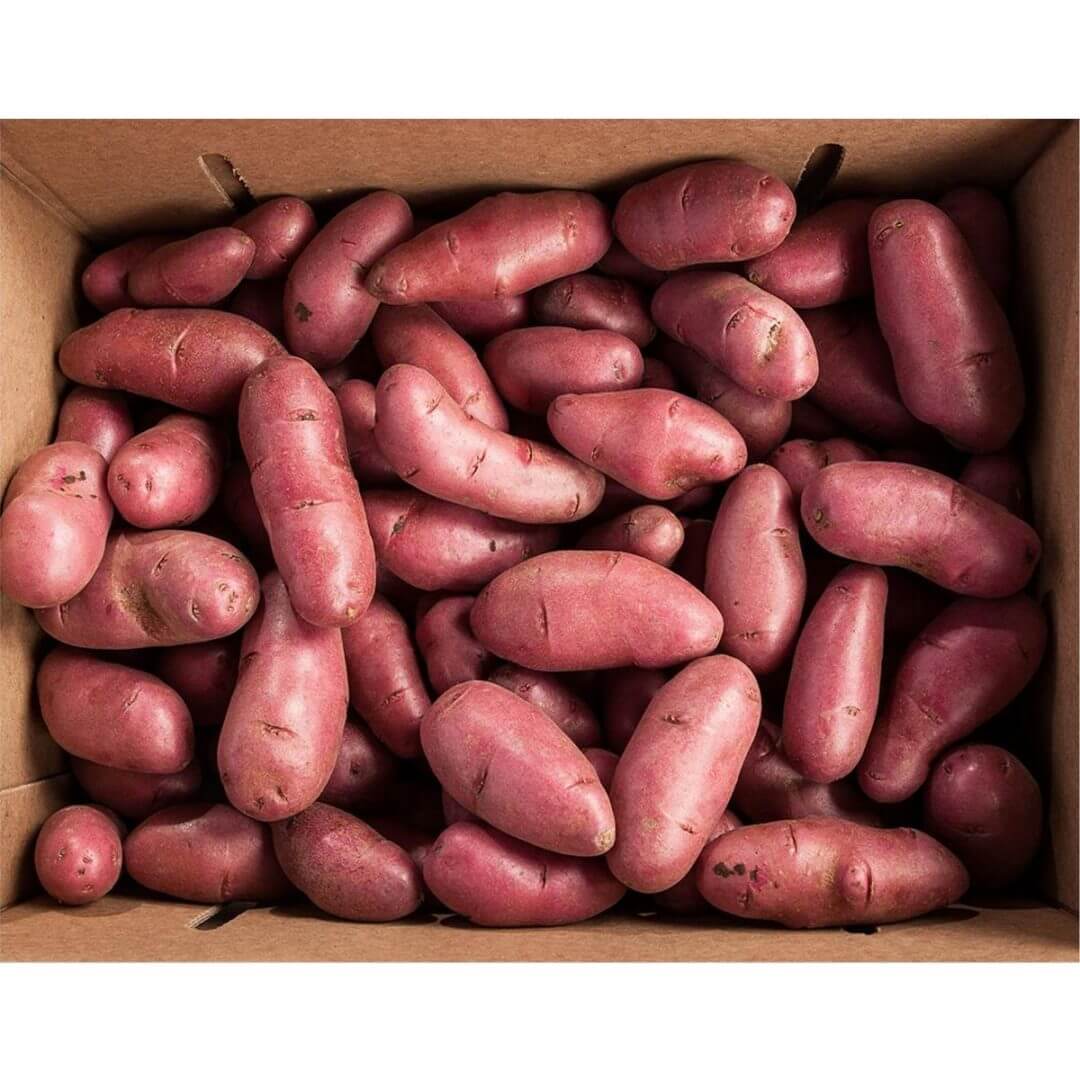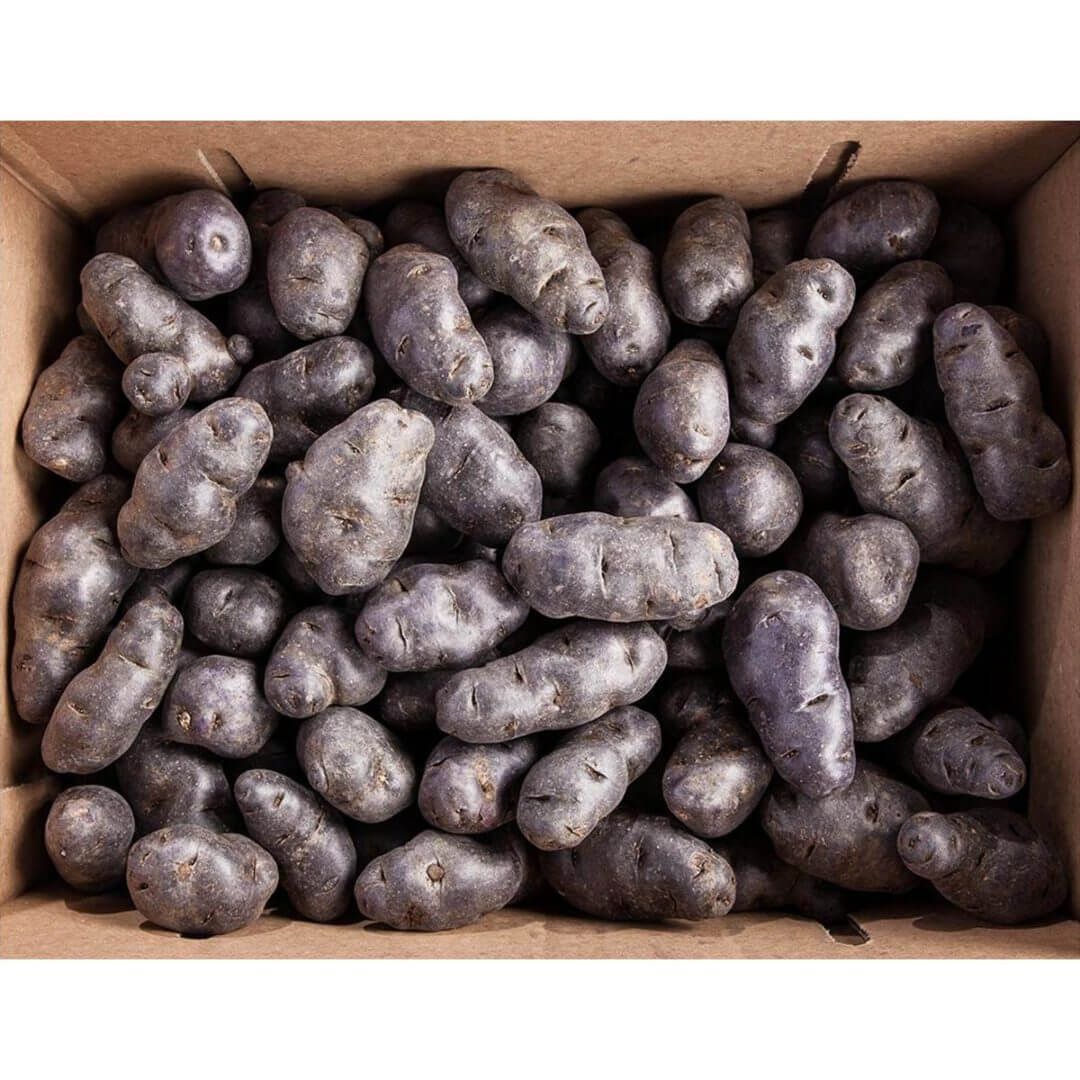 Description
10, 20 & 40 lb. Chef Packs
Yellow, Red, Purple and 3-Color Mix
Fresh Fingerling Potatoes are small, finger-shaped potatoes typically harvested from varieties that naturally grow small and narrow. They are 2″ to 4″ long with yellow, red or purple skins. Their taste ranges from mildly sweet to rich and nutty, with a texture that complements many recipe preparations and uses. Look for ones that are firm and plump, and discard any showing signs of shriveled skins, sprouting eyes, soft spots, blemishes and green spots.
Handling
Store in a cool, dry, dark place with good ventilation
Keeps at room temperature for up to two weeks
Keeps longer when stored in cool temperatures
Do not store in refrigerator
Do not store with onions, both will decay faster
Wash thoroughly and cook before consuming
Benefits
Fresh Fingerling Potatoes are mildly sweet to rich and nutty in taste and delicious whether prepared baked, boiled, fried, grilled, roasted, steamed or sautéed. They are a delicious addition to warm and cold salads, soups, chowders and side dishes, whole or smashed.