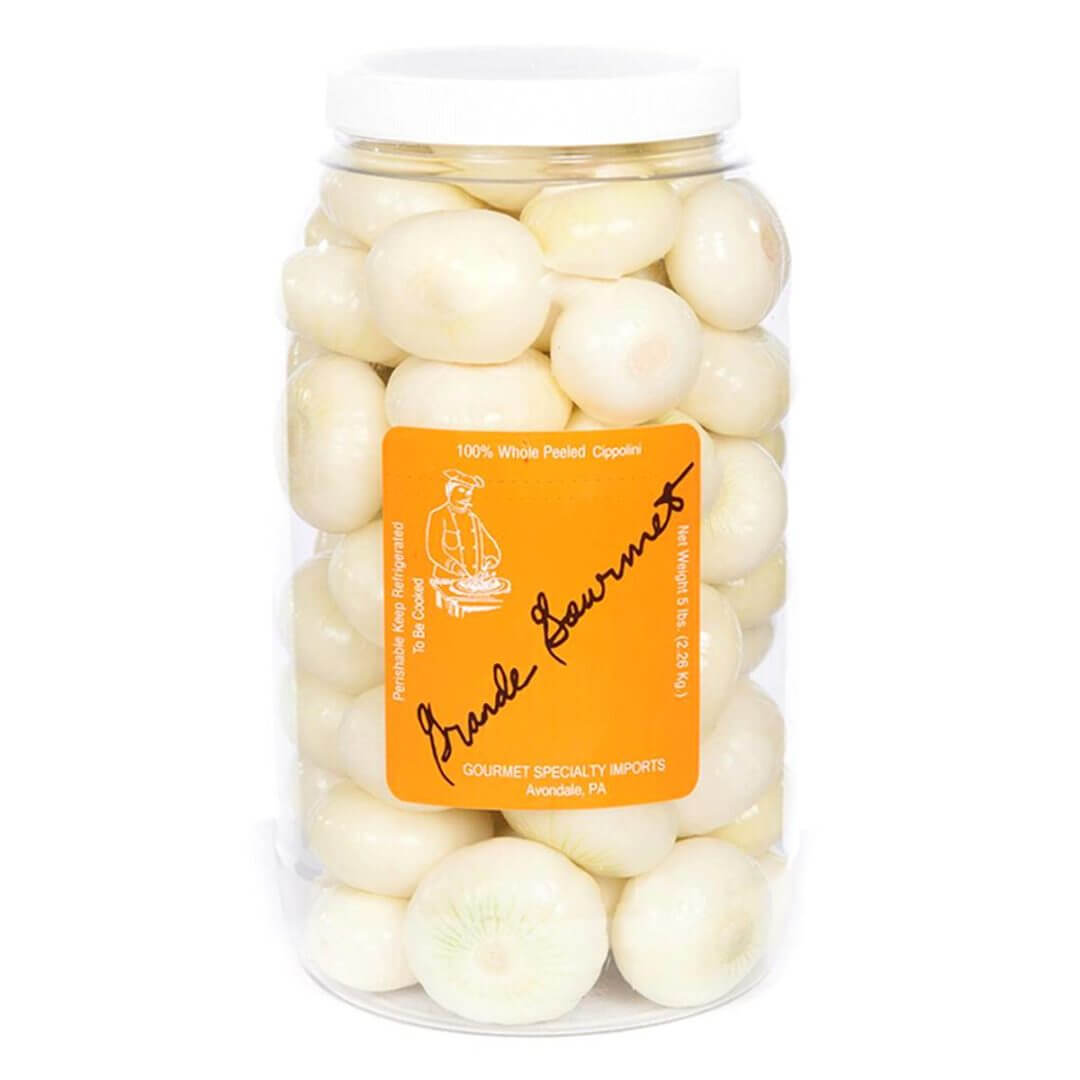 Description
5 lb. Chef Pack
Peeled Cippolini Onions (pronounced chip-oh-LEE-nee, and sometimes spelled cipoline, cipolini, cipollini or cippollini) are a versatile variety of Italian onion that is smaller, flat and pale in color. The name literally means "little onion". Before peeling, our onion specialists select the very best cippolinis that are pale in color with a papery outer skins, and free from any signs of decay, wrinkling or sprouting. They are peeled using our proprietary process and carefully packed in plastic jars for professional use.
Handling
Peeled Cippolini Onions are perishable
Keep refrigerated
Stays fresh for several weeks when properly stored
Wash thoroughly and cook before consuming
Benefits
Peeled Cippolini Onions are sweet, delicious and versatile. Their small, flat shape lends itself to roasting and helps to bring out their incredible natural sweetness. Cippolinis will melt in your mouth when roasted whole in the oven or cooked in butter on the stove top. They are a lovely addition to recipes whenever you want to use whole caramelized onions, and these "little onions" are arguably the king of caramelized onions.